---
Participants in Entreprise Matrix Exchange Role-Specific Knowledge
Share Flexible Best Practices
Exploit Emerging Opportunities of Innovation alongside other Lifestyle Entreprises
Harnessing Vision and Roles for Adaptive Leadership
Complementing Vision with Roles for Adaptive Leadership
---
A Flexible Framework for Intelligent Change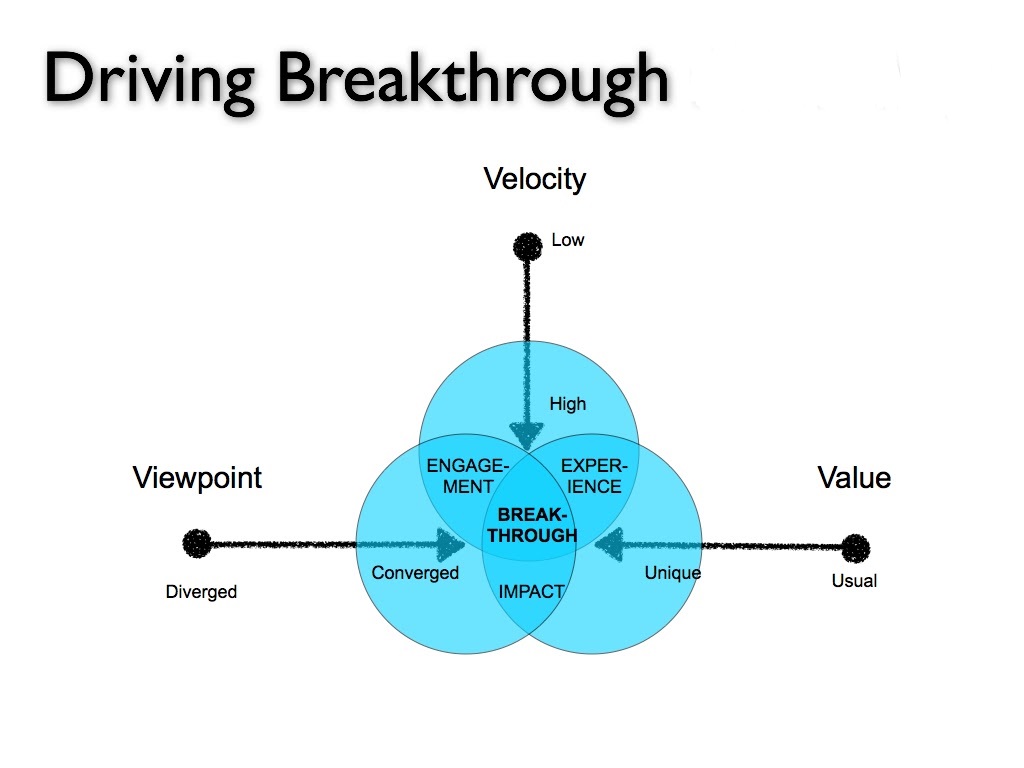 Social Technologies Have Radically Disrupted Education Dissemination of Knowledge, Lifestyles, Human Interaction, Markets, and Wealth Distribution.
With These Technologies, People are Sharing Time, Experiences, Ideas, Cultures, Products and Services with Each Other, Surpassing Outdated Institutions.
---
The Knowledge Economy is Drastically Impacting Traditional Lifestyle Models


The Shift to Social Network's 'Pull' Communication — Where Individuals Subscribe to Information Sources — Runs Counter to Conventional Process (and Traditional 'Push' Communication) and Will Quickly Invalidate it. Push-and-Pull Communication Styles Conflict, and 'Pull' Harmonizes Entirely With Social Network Communication.
These Advances Undermine Traditional Processes and the Collective-Collaborative Organization that Evolved in Lockstep with Outmoded Industrial-based Processes.
The Shift Isn't Evolving in the Way that Email Led to Organizational Flattening.
 
Rather, It will Invalidate the Rules and Roles of Traditional Processes and Turn the Process Logic into Just Another Form of Information Passed Along Through the Social Network.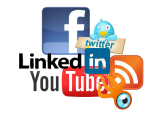 Though not obvious to many at this point, the companies that are structured in a connective-cooperative style or framework will gain the most benefit from social networks than their counterparts.
Stated more strongly, those desiring to get the maximum boost that is inherent in this lean, self-innovating, agile model, will have to proactively take the necessary steps to shed the rigid cultural principles of slow-and-tight, twentieth-century business.
---


In order to better explore these rapidly changing dynamics, we promote dynamic & flexible models for lifestyle businesses called the Entreprise Matrix based on three sorts of business culture:
♦    Collaborative:  Inverted Pyramid-and-Processes Organization
♦    Cooperative:  Network & Connections Organization, Ad Hoc Relationships, Laissez Faire Decision Making
♦    Competitive:  Wheel-and-Spoke Organization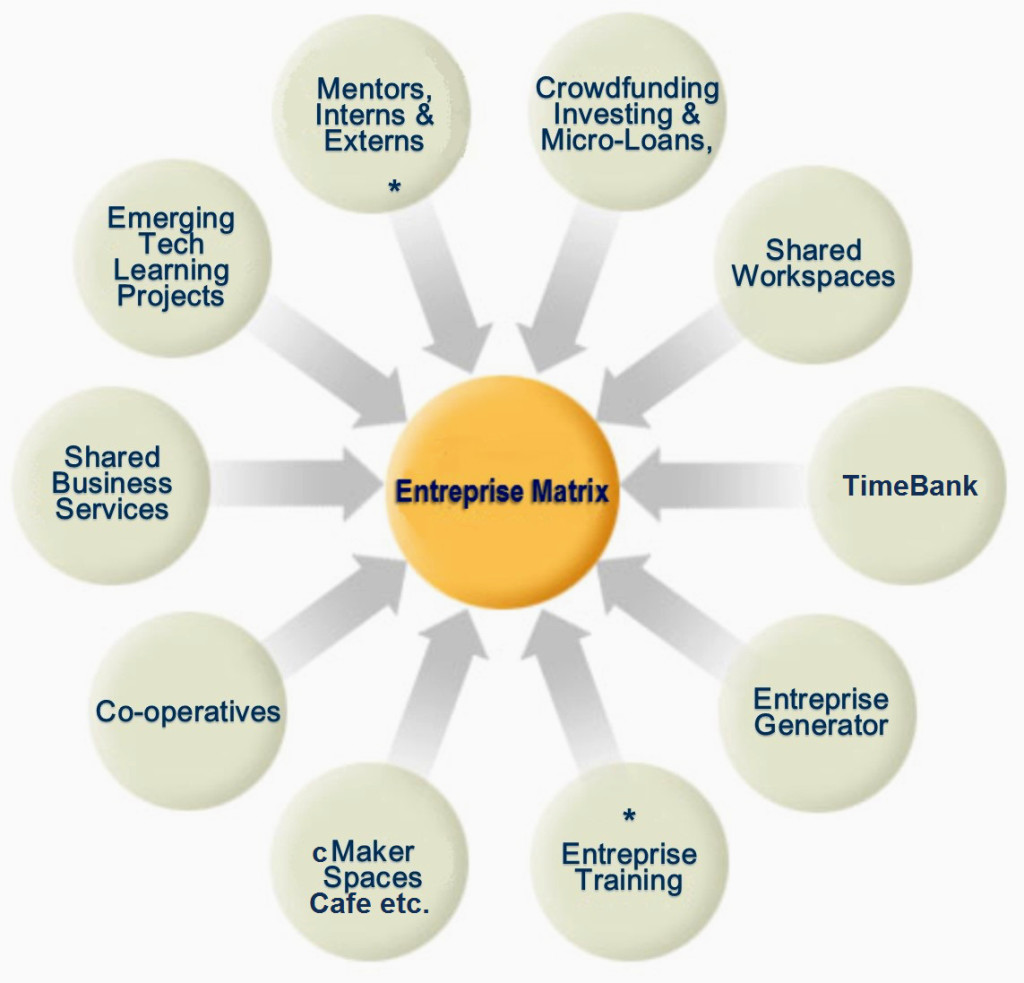 High-performing companies are operating based on 'flexible' ties among individuals in and across businesses. Many of them will be supported by next-generation cooperative tools. Individuals in these companies will have more autonomy, and there will be more opportunity when compared to the large slow-and-tight, risk-averse companies that are dominant today.
The value of consensus is falling in a rapidly changing, unstable world where there is a higher premium for business innovation and more uncertainty than ever before. This leads to a devaluation of business processes, particularly those business processes intended to direct human agency and to act as a surrogate for micro-managing employees' every move.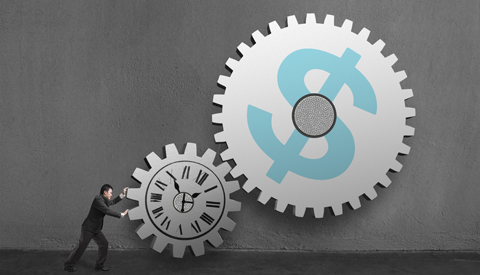 Companies risk becoming disconnected by consumers who connect with each other. Entreprise Matrix provides an Agile Framework, a Collaborative Value Chain, a guide for companies in redesigning their business models, for Company-as-a-Service, Motivating and Innovating Markets, Cultivating Adaptive Platforms. The forward-looking company will employ one model; the more adaptive companies will employ All Three —  using an Entreprise Matrix as a core.
 
 
---
There is an Overwhelming Increase in Knowledge 
Increased Access to Knowledge and New Knowledge.
There is also growing debate over exciting Implications of New Forms of Knowledge Application:  
 ♦   The Sharing and Collaboration Economy
 ♦   Adaptive Communities
 ♦   3D Printing of Human Organs, Vehicles, Clothing, Food, Housing etc.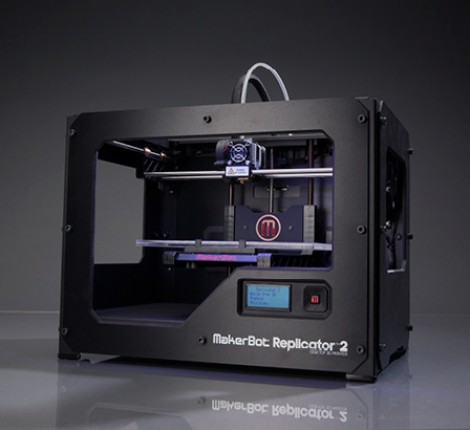 ♦   'Internet of Everything' and 'Industrial Internet'  
 ♦   Artificial Intelligence Smart Devices & Pervasive Computing 
 ♦   Crowdfunding and Crowdsourcing  
 ♦   New Forms of Banking, Value-Based Banking, Blockchains, Cooperatives, Time Banks, Bartering

 ♦   Digital Money:   Bitcoin 
 ♦   Open Source — Unrestricted Shared Intelligence — BlockChain
 ♦   New Forms of Livelihood Business: Social Enterprises, Company-as-a-Service, Prosumers & Entreprises
 ♦   Social Networking: Facebook, Twitter, LinkedIn, Pinterest
 ♦   Advances in Renewable Energy

 ♦   Internet Avatars, VR, Augmented Reality i.e:   Second Life
 ♦   Do-It-Yourself (DIY) or Maker Movement 
 ♦   Autonomous Vehicles, Homes & Buildings 
— Advancing Social Rebirth
---